Event moved to Tuesday, December 7, 2010
Click
here
for event webpage.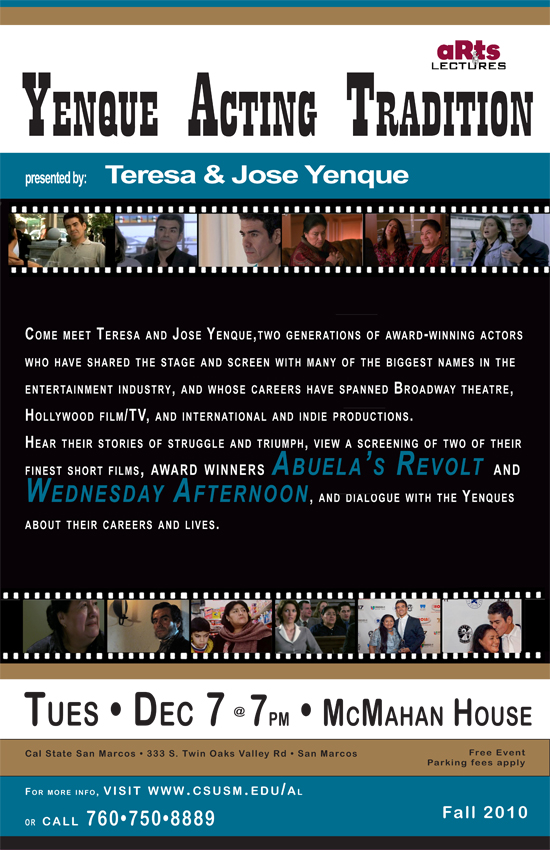 Presented at The McMahan House at Cal State San Marcos.
Location: Cal State San Marcos, 333 S. Twin Oaks Valley Road, San Marcos, CA 92096
When: 7:00pm, Tuesday, December 7, 2010
(Map – site #50, just west of the stadium)
---
Come meet Teresa and Jose Yenque, two generations of award-winning actors who have shared the stage and screen with many of the biggest names in the entertainment industry. Their careers have spanned Broadway theatre, Hollywood film/TV, and international and indie productions. Hear their stories of struggle and triumph, view a screening of two of their finest short films (award winners Abuela's Revolt and Wednesday Afternoon), and dialogue with them about their careers and lives.