Film and Television
Jose Yenque has more than a decade of experience working successfully in film and television, and is the recipient of important industry awards such as the SAG Award and the Alma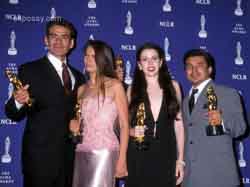 Award. In films such as the Academy Award nominated "Traffic" opposite Benicio Del Toro, HBO's "The Blue Diner" opposite Teresa Yenque (his mother) and Academy Award winning short film "Wednesday Afternoon" . He delivered a stand-out performance in Lifetime Network's thriller "Between" opposite Poppy Montgomery (CBS' "Without a Trace") which earned him the 2007 Imagen Award as "Best Supporting Actor" .  The Imagen Foundation bestows this prestigious award in recognition of positive portrayals of Latinos in the media.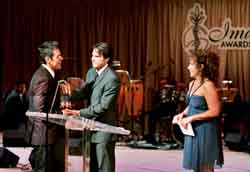 Yenque's film career has included opportunities to share scenes with many of Hollywood's great actors including Sigourney Weaver, Ewan McGregor, Jeff Goldblum, Alec Baldwin, Melissa Leo and Christopher Plummer, among many others.  His TV credits include frequent guest starring roles on numerous Primetime shows such as "CSI Miami," "Law & Order SVU," "ER," "Heroes" and in the final season of "Lost."
Theatre and Dance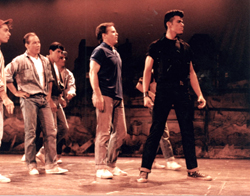 In his years prior to working in film and television, Yenque amassed significant experience in theatre and dance, and toured Europe in the pivotal role of Bernardo in "West Side Story."   His multifaceted acting career has given him the opportunity to tackle diverse roles that have engaged audiences with challenging issues such as gender/sexuality, ethnicity, discrimination, racism, and violence.  The common thread Yenque brings to all his roles is his passion and commitment as a professional actor devoted to continue perfecting his craft.
As an actor who has worked in both Hollywood and New York, on both stage and screen, in both English and Spanish, he has developed a unique perspective on the entertainment industry that he is able to share with others in workshops and lectures.
---